About Tutela Training Systems
Our Mission
Our mission is to educate, motivate and inspire every person who walks through our doors to become a better version of themselves.
At Tutela Training Systems, we are a family. In fact, our motto is Una Domus Sumus, which is Latin for "We are one family". It doesn't matter what your goals are or what your level of fitness is. We are here to help! And so are the rest of our members that you'll be training alongside.
That's because our team and all of our members embody our core values, B.L.O.O.D.
Be the person you needed when you were younger
Loyal leader
Onward
Obsess over greatness
Discipline
If you're someone that resonates with these attributes, then I guarantee you'll be a great fit here at Tutela Training Systems.
Chris Tutela,
Coach and Founder
ARE YOU READY TO START TRAINING WITH US?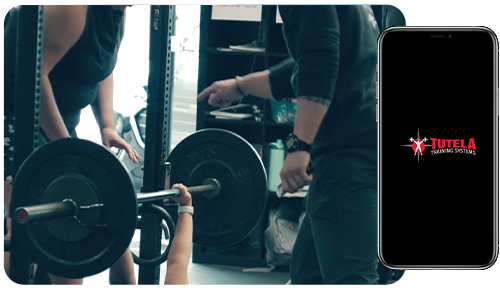 Book A FREE Strategy Call
Discuss your goals and obstacles that are holding you back
Create a blueprint with our coaches
Discuss program options to get you started
Get stronger, healthier, leaner and push yourself beyond limits you never thought possible